To the Sunshine State...by overnight train!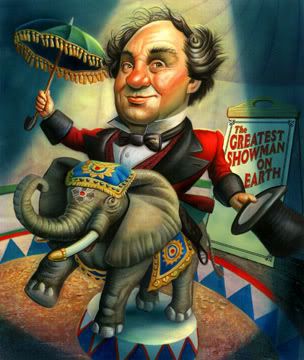 Greetings from the lovely Holiday Inn in Bridgeport, CT (home of the Bridgeport Bluefish) where it's a balmy 85 degrees and the herring gulls are soaring (over the hotel dumpster!). Our train adventure begins in the morning, but I wanted to check in and say that the first leg of our trip was a success: only one canoe in the middle of I-95 (dropped from a vehicle with an Alaskan license plate), a dozen turkey vultures - six of which were roosting on a high tension wire tower along the Connecticut River near Mystic, the famous blue bug in Providence, and my mother-in-law (we stopped to bid her adieu at Del's hair salon in Taunton - and she gave us money (!). This Bridgeport hotel brings back memories of my first job - at Harper's Furs in Bridgeport- back in the late 70's/early 80's - and all of the references to P.T. Barnum (including the PT Pub in the lobby, complete with carousel horses on either end of the bar) remind me of going to the Barnum Festival Air Show back in 1976, and the Barnum museum when visitors were in town. Onward to Penn Station in the morning...
Phineas T. says hello!
Labels: america, Bridgeport, railroad, silver star, train travel