Tunisian Beer Anyone?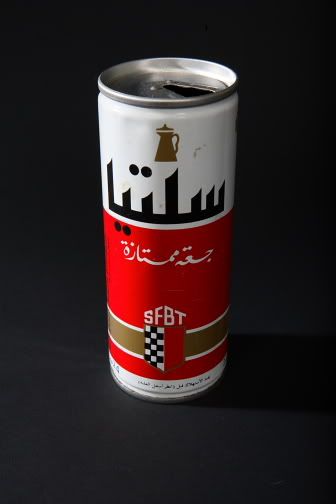 This is a grand and glorious day for our Beer Can Museum blog, breweriana fans! For today, I share with you a
fine
photo (Thank you Joel Veak of
Joel Veak Photography
!) of our first and only
Tunisian beer can.
In other news, Fox25 News in Boston contacted us about visiting the museum yesterday. I had to tell them "no, some other time" since, first off, I had to work, and secondly, I tend to like lower key publicity, like the Cambodia Daily.
I'm sure you all understand. The last thing I need is a busload full of nutjobs pulling up to the house.
Hope you're enjoying Spring wherever you are!
Signed,
K.Lo, The
Beer Can Museum
curator