More on the Silver Star - NYC to Kissimmee, Fla.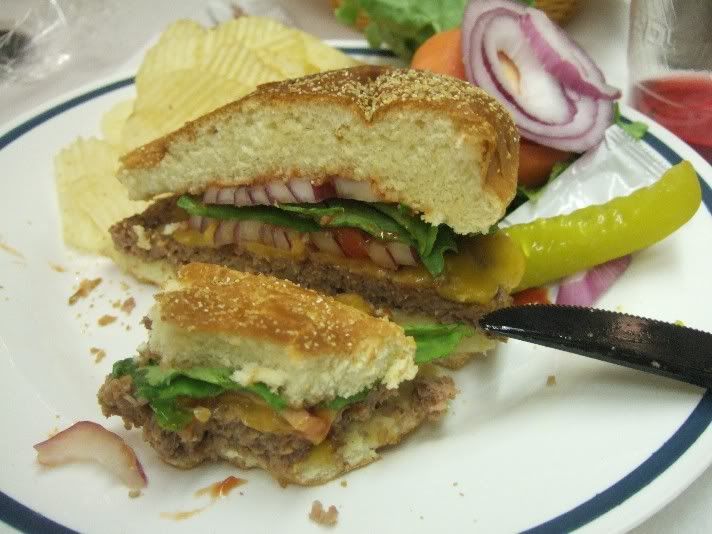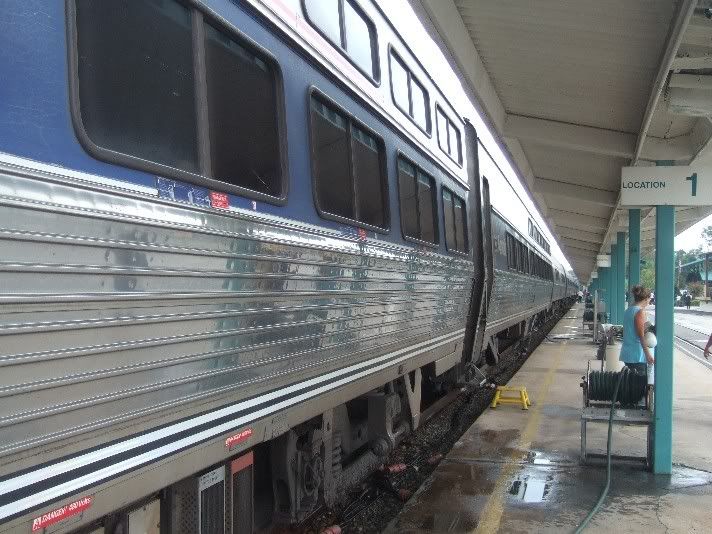 Greetings from lovely
Sanibel Island, Florida
, where the exotic birds are plentiful and there's a sign outside our room warning us NOT to feed the alligators! I love this place. But let's flash back a few days to the Silver Star. Our sleeper cars were very comfortable in spite of the tight quarters. We were allowed to bring on one carry-on bag plus a laptop (my son and I each had ours), and we added an additional DVD player and nobody seemed to mind. During the day we had two recliner seats that faced one another, a fold out table which doubled as a chess or checkerboard, a fold down sink with 'potable water', and a toilet. Curtains with velcro strips gave us added privacy after we shut the cabin door and locked it at night. Antoinette helped Maryellen and Laura set up their bunks after dinner service, while Andrew and I handled our own an hour later. Sitting in the cabin can get a bit monotonous, so we tended to go for walks up to to see the baggage car, and then back to the rear of the train where many of the coach class passengers were sprawled out sleeping, tending to their kids, or playing cards. One guy had a full bottle of gin on his tray table and was clearly livening up that particular car. Yikes.
Our train was missing the regular dining car so we had a limited menu for our meals. Normally, we wouldn't have minded, but they handed us menus that tempted us with things like quesadilla appetizers and chocolatey desserts, only to tell us that only a couple of things were actually available. For lunch it was 'cheeseburger' or 'chicken sandwich', with something that was called a 'key lime tort' one minute, and then a 'lemon tort' the next. No chocolate cake. We saw lots of unhappy passengers complaining, but we were just thrilled to be eating on a train! The food was actually quite yummy. Dinner options were more varied. I enjoyed a nice merlot with my dinner (bbq pork rib) and my kids each ordered salmon which they gave a thumbs up, and Maryellen enjoyed a nice ravioli. Haagen Dasz ice cream made for a nice dessert. The next morning, the kids were just waking up when we realized it was 'last call' for breakfast. First class passengers are supposed to get all meals included, but when we arrived in the dining car to order up some eggs, bacon, sausage, hash browns, and croissants, we were told that the car was 'all full.' They had stopped serving the first class passengers and opened up the dining car to coach class and an unruly mob of sleep deprived passengers had filled the tables. Luckily, Antoinette came to our rescue, placing our orders and delivering them to our cabins. She even spread out white tablecloths in each of our cabins, handed us silverware, and made what could have been a frustrating situation into an Amtrak moment! Nicely done, Antoinette; and the food was delicious! Now I must sleep...I'm going shell hunting on the beach in morning before heading to the Ding Darling Wildlife Refuge for a bird-filled (I hope) tram tour!
Labels: amtrak, Sanibel Island, silver star, train travel