Springtime and the fishing is good!
Well, in spite of the weatherman's gloom and doom prediction for the weekend, it was actually dry and pleasant! At long last, I dragged the fishing poles and tackle box out of the shed and headed out to the lake. For those of you that spend hours and hours on the
Beer Can Museum
website (way too many to name here!) you know that I like to post fishing pictures whenever possible. I also have many fishing related beer cans on the museum shelves. Yesterday, for the first time since my Lake Huron fishing days back in the late 70's, I reeled in a fat yellow perch. I released it, but memories of the perch fish fries of my youth have convinced me that any more perch that find their way onto my fishhooks will become that evening's dinner.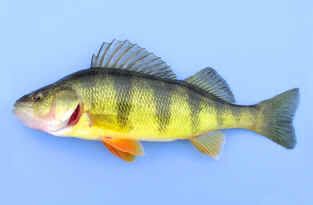 If you find your way to the museum some day, remind me to show you my beer can fishing lure!